Dear Customers & Partners
Firstly, On behalf of Kim Minh Production and Trading Co., Ltd., we send our customers and partners a warm welcome and best wishes for health and success.
Kim Minh Company was established March 3, 2009 by the Department of Planning and Investment of Hanoi City.
Kim Minh Company is a unit specialized in manufacturing and supplying scaffolding and construction equipment.
With the advantage that Kim Minh's leaders and managers as well as skilled workers have cooperated and worked with local and foreign construction contractors such as Co teccons, Hoa Binh Corp, Dong Do, Me Co … with typical projects such as GoldMark City, Vietin Bank Tower, MeCo Complex, Discovery Complex …
Selecting Kim Minh will ensure that your project will be provided with the best products in the market at reasonable prices.
Thank you very much and respectfully.
KIM MINH TRADING CO., LTD
Huu Minh Cuong
General Director
---
MISSION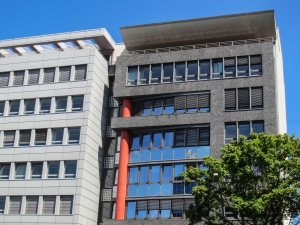 Aiming to best serve the construction projects, Kim Minh was born with the mission and made every effort to contribute to the construction of Vietnam in general and the civil construction industry in particular. With advantages as well as core values of business, we confidently turn those advantages into spearheads to accompany our customers on new projects that are growing every day in the beautiful country of Vietnam. pretty.
Add 1: Phường Thượng Cát, Quận Bắc Từ Liêm, Hà Nội.
Add 2: Thị trấn Phùng, Huyện Đan Phượng, Hà Nội.
Add 3: Đường Lê Hoàn, TP. Phủ Lý, Hà Nam.
Add 4: Phường Điện Ngọc, Xã Điện Bàn, Quảng Nam.
---
SOLID PARTNERS